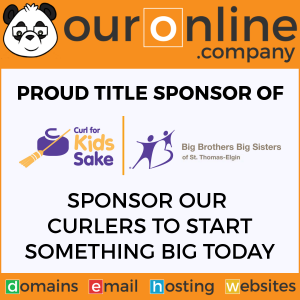 Panda + Community February 2017
Okay, seriously, what is up with this crazy weather?  This past month I drove through snow, sleet, rain, 100 mile per hour winds, a tropical depression and a tornado warning zone all within 24 hours. Combine that with dressing in 3 thermal layers to run outside one day and dawning the summer run shorts the next.
This past month did not yield many exciting things in the community as I spent a majority of it out of town, but I did receive my Paul Harris +3 pin, which came as a surprise as all the extra we have been doing yielded an extra +! This year we were pleased to be able to ear mark the Paul Harris funds towards erradicating Polio (yes — that's still a thing). The Canadian Government along with The Bill and Melinda Gates Foundation both matched donations 2:1. This means that over $5000.00 USD dollars went to the cause.
In a couple of weeks we will be Curling-4-Kids with our local Big Brothers Big Sisters. We are excited be the title sponsor again this year with our Big Brothers Big Sisters organization which provides hundreds of amazing kids amazing mentors through their various programs to help make our community strong and better. If you could spare a dollar or two to support our Curling Team that would be FANTASTIC! [Click To Sponsor]
Check back next month for pictures from the Curling Event! Till next month……