The Smart Panda: Our Story – The Beginning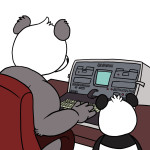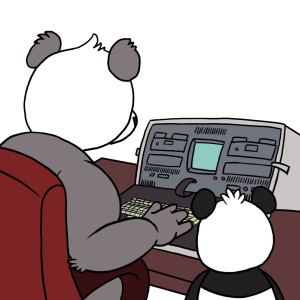 Our Story dates back to the early eighties, while most kids were watching Alf, playing with their Cabbage Patch Kids or playing the first versions of Super Mario Brothers. The Smart Panda household had the 32 pound portable computer, with two flashy 5 1/4 inch drives, an amazing 4 inch screen (green), and a wide carriage daisy wheel printer.  Back before big data was big, The Panda household was managing multi-thousand name databases on this Osborne 1, CPM Based computer using dBase.
The Smart Panda: Our Story – What We Do Today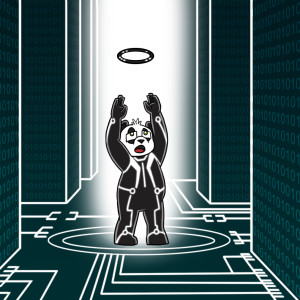 Today our story encompasses hundreds of businesses and organizations around the globe.  Currently we have worked on Human Resource systems that pay over a quarter million (250,000+) people, we have worked on accounting systems that manage billions (1,000,000,000+) of dollars in multiple currencies.  We have interfaced with thousands (1,000+) of different systems in an effort to make Enterprise systems work!  Success breeds success, and The Panda has been at this a long time and seen heartbreaking failure and breath taking success and with every story we have learned to how be successful and make our clients successful in the process.
The Smart Panda: Our Story – Why Choose Us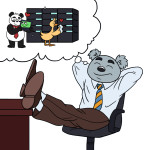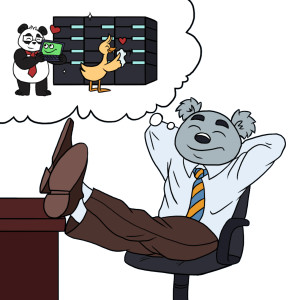 Through this epic journey, we have experienced so many lows and so many highs. The surprising thing when looking back at the lows and analyzing why they were low points you will find a universal truth:
It doesn't matter how much or little money you have, if there is no Vision, you will not find success. — The Smart Panda
BUT, with that said the second universal truth comes into play:
Vision without action is merely a dream. Action without vision just passes the time. Vision with action can change the world.   — Joel A. Baker