Smart Thinking Newsletter
Message from Wade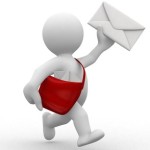 Well, here we are at the end of another month, and you may have noticed that there was no newsletter last month. You maybe asking yourself what happened in April that we missed the newsletter for the first time in over 2 years? Well, it turns out that I thought that I would change things up and try to change the content around and get it done myself, guess what – it didn't happen. All month I have had a reminder in my phone to get it done, and now today I realized I don't have anything done for May.
So, time to realize the flaw – ME.  I reached out to my fantastic writer Angela and now the newsletter is setup and ready to go.  Let that be a lesson learned, do what you do well and let others do what they do well. Don't let yourself get in your way when you know you need to get things done.
Enjoy the read and if your in the way of your organization getting the hosting and maintenance services they need maybe its time to get out of the way and Get Panda Help!