SmartPanda announces the new PeopleSoft Data Pack 2.0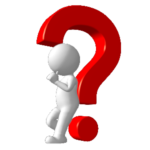 Available now for Campus Solutions (CS) v9.0 and v9.2, Human Capital Management (HCM) v9.2, and Financial & Supply Chain Management (FSCM) v9.2.
Plug and Play ~ Drag and Drop ~ Visual Exploration of your data with Functional Non-Technical Configuration?
It's here!  Introducing Data Pack 2.0, the newest Bolt On Analytics suite from the engineers at SmartPanda.
Data Pack 2.0 is a collection of tools built in PeopleSoft that bring you unparalleled ease in exploring and visualizing your data.
Data Pack 2.0 is a pure Bolt On application – it touches no delivered code.
Contact TheSmartPanda to schedule a free demo
Check out our other Bolt On offerings
Data Pack 2.0 brings you these innovative capabilities
1. Use Drag and Drop to easily visualize your data with Quick Chart
For any Data Set, users can explore and visualize intuitively ~~ Drag and Drop the fields of interest to the X and Y axes, and select from various Aggregations (Sum, Average, Min, Max, etc) and Chart Types (pie, bar, line, etc).  It's never been so inexpensive and easy to open data transparency securely to your audiences!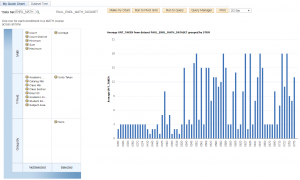 2. Within the same Quick Chart interface, you also gain these additional tools
Run your selections to a Query
Open the Query in Query Manager to edit it
Run your selections to Pivot Grid
Print your chart
View or download the raw data underlying the chart
View the SQL that generates the chart
We know you want the shortest pathway to your data, so we've given you a one-page Dashboard experience, to quickly visualize and explore the data you need.
3. Deploy your own Data Sets securely to your Users
What's a Data Set?  Any PeopleSoft Table or View, whether delivered or custom.  But Data Sets can also be Queries!   By simply building a Query, you can create specialized sets of data that are useful to certain users, and deploy them immediately and securely.
In an easy setup page, you will
identify your Data Set,
give it a user-friendly Long Description
and identify the Security Roles for who can access it
New – Data Navigator
We know one of the first steps in exploring your data is finding it!
The Data Navigator lets you drill down through the navigational structure (Menu, Component, Page….), then within a dashboard-like interface
View all Records and Fields on the selected page
View Quick Chart visualizations of the selected Record/Field
Retrieve a list of Queries that use the selected Record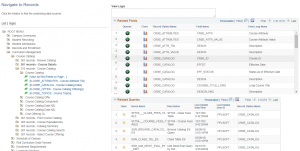 Data Pack 2.0 is appropriate for companies and institutions at all stages
You have been on PeopleSoft for many years but you still have unmet appetite for data
You are a new PeopleSoft institution and you haven't had time or money yet to build out an advanced reporting warehouse
You are new on 9.2 or preparing for a 9.2 Upgrade and want to deep dive into your data to ensure quality and accuracy
Data Pack 2.0 is Growing
The SmartPanda engineers do not sit still.  As we learn from our customers and from experienced consultants, we continually add more features, expanding the tool's comprehensiveness and flexibility.
License Data Pack 2.0 and you will automatically inherit these new features.  Your license also comes with SmartPanda support:
We answer your questions about the tool
We advise you in tailoring the datasets for your institution
You gain access to best practices to understand your data!