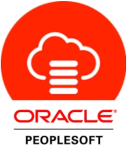 PeopleSoft – Performance Monitor (Setup)
Setting up Performance Monitor is one of those once every couple of years quests that I get tasked with. There is no need to re-invite the wheel on this as Oracle provides a great Red-Paper on setting this up.
My Oracle Support:
PeopleSoft Performance Monitor Red Paper (Doc ID 747510.1)
The easiest way to start with the install is to actually do a PeopleTools System Database install. Using the PeopleSoft PeopleTools Install Guide for your Tools version follow the instructions to create a database manually.  There is a delivered install for PeopleTools System Database right in the PeopleTools home.  You create it just like you create a Financials or HCM application database. Use the ptddl.sql delivered script to setup the PeopleTools tablespaces.
One thing that is unique about the PeopleTools Database, the core user is not VP1 or PS as in the other applications, it is: PSADMIN. PTWEBSERVER is still the web profile user by default.
Another odd issue I ran into with my last install was not being able to log in, and that was resolved by verifying that the correct license code was present on the PSOPTIONS table.
Smart Panda – PeopleSoft – Performance Monitor Red Paper (April 2013 – most current I can find as of March 2017)