Are You Getting The Most Out Of your ERP System?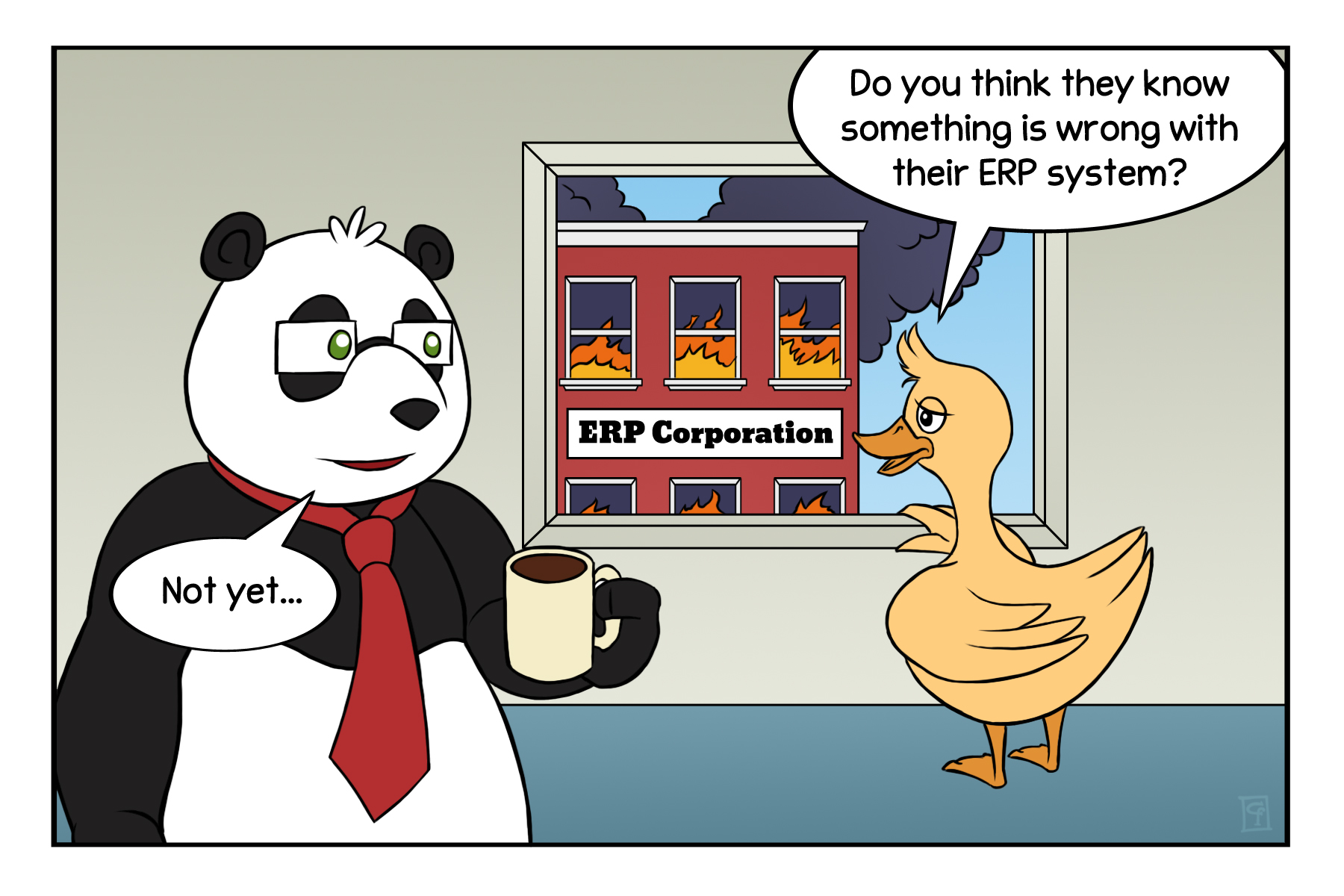 Your organization has made a significant capital investment to implement an Enterprise Resource Planning (ERP) system – but is it meeting your expectations? It's a common question – your ERP vendor promised you the moon, but after extensive implementation you are left pondering, "What did we pay for?" Are core systems communicating effective with your ERP system, are your employees competent and effective on the system, or is it too vast and complex for your IT department to manage alone? It's time to find the answer.
The Smart Panda Has the Answers
ERP systems require monitoring, maintenance, and administration to ensure optimal performance – particularly if you have integrated several platforms across different departments, or perform regular software upgrades on your existing systems.
The Smart Panda Corporation was founded with the mission of empowering companies to maximize their Enterprise Resource Planning (ERP) investment. We provide the business knowledge and expertise to allow your Company to achieve the success it requires from your complex, yet critical enterprise systems.
"… an exceptional PIA and all round PeopleSoft technical resource. In my 19+ years of ERP experience there's no one I would rely on more than [TheSmartPanda] for PeopleSoft technical knowhow, details, or clutch performances. More than one project would have failed but for [TheSmartPanda's] over the top efforts."  — Randy Moran, PMP
We support your applications with cost effective, comprehensive solutions that incorporate industry proven best practices. Our state-of-the-art infrastructure enables a variety of solutions; hosting, testing, upgrades and on-boarding solutions. With our assistance your Company can immediately maximize your ERP investment and ensure a stable and effective enterprise system for the future.
Take the next step towards improving your ERP system today by viewing our variety of customized ERP consulting and delivery solutions, or contact us today for a complimentary evaluation.