Is Your ERP System Reaching Its Maximum Potential?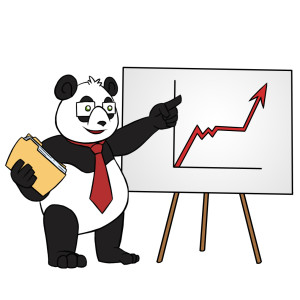 It's hard to be an expert in everything, which is why in this day and age of multiple software platforms and integrated Enterprise systems you need the assistance of an expert ERP technical integrator to help your system and your company reach its full potential.
With the help of a professionally-trained and certified PeopleSoft team, you can identify inefficiencies and improve the operation of your ERP system, to maximize your investment and get the most out of your operations.
The Smart Panda Consulting Services
The Smart Panda specializes in helping clients implement, upgrade, extend and maintain Oracle's PeopleSoft products. Our professional consultants have in-depth experience in ERP implementation and maintenance, and have helped a diverse group of clients leverage their ERP Applications to improve business processes, reduce costs, and provide the best support for effective management decision-making.
With a client-focused approach, our solutions are tailored to meet your business needs and long-term goals. We have created strategic solutions based on new technologies and best practices to help leverage your systems to increase mobility, efficiency, compliance, and visibility.
To allow your company to take maximum advantage of the rapid advance of technology, The Smart Panda offers expert project management, application and technical consulting, database administration and infrastructure support. Offering results-driven solutions, we strive to provide you with greater productivity, lower costs, and accelerated return on investment.
The Smart Panda Expertise
Gold partner member of Oracle's Partner Network
Member partner of Rackspace Partner Network
Oracle specialized and certified consultants
Oracle application and technology reseller
Rackspace email & infrastructure reseller
Don't let "good enough" stand in the way of enhancing your Enterprise solution's capabilities, contact us today for a free consultation of your system, or schedule an in-depth Smart Panda Bamboo Test to unlock your ERP system's full potential.