Smart Thinking Newsletter
Message from Wade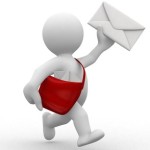 April has arrived, did anybody see March?  Another crazy busy month in the books, we have more upgrades on the books, more systems being hosted and a surprising number of maintenance projects going.
I am absolutely amazed at how many organizations feel that they must go it alone to do maintenance and upgrade work.  The time wasted as they read through the endless documents, work through all the kinks, and reapply patches because of mistakes, is truly stunning.  So for example a PeopleSoft Upgrade Maintenance Cycle takes the Panda about 40 hours to implement on average, and I have seen clients take months to implement the same package. When asked why they don't ask for help – the answer is consultants are expensive.
A couple of years ago, I was at the accountant's office with all my spreadsheets that I had spent countless hours working on, proud of my accomplishment in my hands.  I handed over my papers, and instantly they found issues. So, they redid my books in a day. Instead of saying I was stupid, my accountant said – you are a computer consultant, we are accountants, going forward you do the consulting and we will do the accounting.  Yes their bill is expensive, but compared to me trying to do it, it's comically inexpensive.
Are you focused on what you do well?