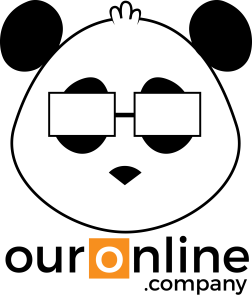 Webhost & Cloud Computing Partner
Specifically created to exceed the Online needs of any person, organization, business, or company ourOnline.company is a proven leader in Online solutions and customer satisfaction.
Websites and Hosting with industry experts
Get Connected With Confidence Today
Need a website?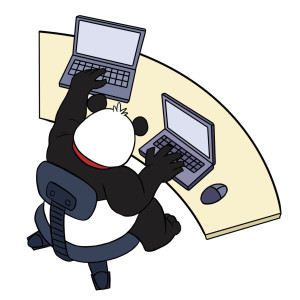 Step 1 | Think It
You make it: Every webhosting package at ourWebhost.company comes complete with a do-it-yourself drag-and-drop website builder and editor, video turorials, as well as thousands of easy to use website templates. WordPress, Joomla, and Drupal licenses are also included in each package for those wishing to build a website using one of these popular content systems.
We make it: ourWebsite.company is partnered with industry experts in website and database design. Whether you are looking for a completely custom website built from the ground up that includes monthly maintenance, or just need help setting up a basic WordPress package we have you covered.
We Support You: With our exclusive the Smart Panda Support Experts ourWebhost.company has the people you need to keep your Online services running.  From backups to fix-ups the Smart Panda Support Experts are available to you.
Best in Class Website Design Tools
Get your Website started
Need a domain name (www)?
ourDomain.company is partnered with some of the best North American domain name providers to quickly, easily, and safely secure your desired domain name. We believe that it is important that you are always in control of, and own your domain name, so we never put our company name anywhere on your domain information. Too many people and companies are scammed each year by unscrupulous companies that scoop domain names from unsuspecting registers. ourDomain.company fights hard to ensure that you always own your domain name.
Best in Class Domain Registration Tools
Find your perfect domain name
Need webhosting (a place to put your website)?
ourWebhost.company has several webhosting packages to choose from to fit your specific need. For people looking for a place to hang their WordPress hat that includes a branded email address there is the WordPress Light package. If you require more storage, want access to thousands of templates, licenses to WordPress, Joomla, and Drupal, and have unmetered branded emails then ourWebhost.company offers three higher levels of webhosting just for you. Included with each of these packages are MySQL databases, email addresses, unlimited domain registrations and parking, as well as access to Ruby, PHP, Python, and so much more!
Need all of the above?
By starting at ourWebhost.company you can choose your domain name, sign up for a webhosting package, and then contact ourWebsite.company in order to get everything you need Online and running.
Need dedicated branded email or hosted Exchange and Office365?
Experts at ourEmail.company deal solely with people, and companies that require highly reliable dedicated branded email solutions. Whether the requirement is for a single web-based email address, or thousands of company profiles including Microsoft Exchange and Office 365 services ourEmail.company has you covered.
Best in Class Email Services
Get Reliable Business eMail Today
Need high volume, custom dedicated hosting, or cloud server solutions?
Dedicated Smart Panda Support experts at ourHosting.company exclusively deliver custom hosted solutions to individuals and companies around the world. When companies wish to dump their expensive IT servers in favor of Online solutions ourHosting.company creates secure, dedicated, easy-to-manage solutions that usually save hundreds of thousands of dollars over the life of their contracts. With many companies turning to ERP solutions, such as PeopleSoft, ourHosting.company hosts, maintains, and manages your installations through our partnership with The Smart Panda Corporation. With ourHosting.company there is no in-house three-year hardware upgrade plan, or expensive on-site IT departments, because we handle everything for you – expertly.
Why partner your servers, or hosting?
By partnering with ourHosting.company you can focus on what you do best. By offloading tactical tasks such as hosting, you free up your IT team to focus on strategic work that moves your company forward. A hosting provider is an extension of your IT department that provides extra muscle and round-the-clock management of your hosted environment, which means your in-house team has the time to dedicate to mission-critical goals.
Expert dedicated Online solutions
Our Difference is the Smart Panda Support
Technology is only great when it works, and with the Smart Panda Support ourOnline.company is able to ensure that your Online Solutions always work reliably – just the way they should!
The Smart Panda is a renowned company with over 30 years of history supporting hundreds of thousands of clients around the Globe.  Beginning with service donor, and client databases back in the early 1980s The Smart Panda has grown into a multi-national company ensuring ERP, administration, and database technologies that handle billions of dollars in products, services, and salaries are working smoothly.  The Smart Panda is especially known as the expert in PeopleSoft ERP.
In the early 2000s The Smart Panda partnered with ICTechnology, a business technology solutions provider with over 25 years of history itself, to broaden its technology support and administration services.  From this amalgamation of highly successful companies ourOnline.company was born.
We support you. Our teams are composed of North American industry-trained experts. We do not "offshore" any support aspect of ourOnline.company, and all divisions use both technology and experts located in North America.  All of our Smart Panda Support Experts live in North America, because it is often difficult for someone halfway around the world to understand your business needs and trends.  We support you, because we are you!
Partner with a company that cares
Everything you need Online from one source
ourOnline.company is comprised of specific dedicated company divisions strategically built around industry experts for your personal, or business, webhosting and cloud computing Online needs.
ourDomain.company : Domain Registration, Transfers, and Parking
ourEmail.company : Hosted Email, and Hosted Microsoft Exchange Server
ourWebhost.company : Website Hosting (includes WordPress, Joomla, Drupal)
ourHosting.company : Custom Hosting Solutions (Cloud, ERP, Dedicated Servers)
ourOnline.company is Reliable, Affordable, and Respected
the Smart Panda ourOnline.company